Key Takeaways:
Too many organizations still take a one-size-fits-all approach to employee benefits.
In today's Amazon economy, consumers expect personalization and customization for all their purchases—including benefits.
Data analytics and predictive modeling help you deliver the right benefits to the right employee at the right time.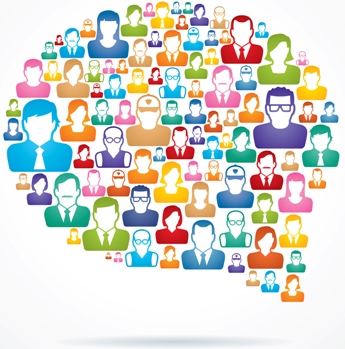 My friend Hank suggested I start a blog about data analytics and how to use it to improve benefits enrollment results. My main focus is data analytics, so How hard could blogging about it be? Well, for me, the process is not easy, but it's really reminded me why I started Customer Benefits Analytics in the first place.
*** Tell me what you think of this blog. I'd love to hear from you.
Data Analytics, Predictive Modeling and Big Data are fashionable terms these days. They're essential to HOW Customer Benefits Analytics supports clients. What's more important is WHY we do it–to make benefits more personal  for each and every employee.
When most people talk about their companies they focus on what they do and how they do it. But that's not how innovators like Apple describe themselves. Apple will tell you simply: "Think Different." How they make great products is by marrying beautiful design with "user friendly" so the consumer doesn't have to think about what's under the hood. They just know it works and it's easy to use. One thing Apple will never remind you is that it's "a computer company."
In our case, at end of the day, we're just trying to make employee benefits more personal. How? By using data analytics that have been used in other industries for decades. One example is predictive modeling which helps you connect the right employees to the right benefits. Segmentation allows us to build variations of messages and experiences that are more relevant to groups of employees. Optimization algorithms allow us to continually improve our products and messages by more effective by A/B testing.
As consumers in today's Amazon e-conomy, we have come to expect relevant messages, streamlined processes and services tailored to our preferences. Autos remember our preferred positions for seat height, tilt, steering wheel position and favorite radio stations. mTailor makes men's shirts that are custom-fit to our specifications from data gathered by a smartphone app. And Coca-Cola—the real thing—offers cans and bottles with . Less obvious uses of customization and segmentation are the credit card offers we get in the mail, the content of email from our frequent flyer programs, and each page of our Amazon shopping experience. All of these customization and segmentation initiatives take tremendous amounts of data and analysis to deliver to the customer or end user. Is it easy? No. But most companies will tell you it's worth the effort.
So why hasn't the employee benefits arena caught up? At the majority of organizations, the same company-wide communications about employee benefits are sent to each and every worker. It's the same message for each employee in the group—and sometimes the same for each employee across all groups. Products are standard, with only a few options to consider. The enrollment process, too, is a "forced march" through screens and radio buttons, or perhaps worse, pages of forms. When's the last time an employee thanked you for sending yet another form to fill out? You get the picture.
Fortunately, there are statistical data analysis tools that enable you to provide a more personal touch to employees about their benefits:
Cluster Analysis.
Logistic Regression
Optimization Algorithms.
These are just a few. Each of these tools makes the process of finding the right benefits less like a forced march for employees and more like the other consumer experiences they've come to expect–a little more personal and better aligned with their preferences. Data analytics promises a better way forward.
In my next post, we'll talk about the results of a comprehensive benefits enrollment study we did with the folks at Lodestar Advisory Partners. In the meantime, schedule a free 15 minute demo  of our unique solution to the employee benefits enrollment challenge any time you have a free moment.
Patrick Toner is CEO of Customer Benefits Analytics, a New Providence, N.J.-based firm that connects employees to the right benefits by using advanced analytics modeling of consumer-level data to provide rich customer insights and in-depth targeting. Prior to founding CBA, Patrick spent 12 years of in employee benefits marketing, enrollment strategy and e-business roles at Cigna and MetLife.