In the changing world of employee benefits, information is more than just power -­ it's the key to business growth. With limited customer information, carriers and brokers can't know who they're selling to. And without clear, well targeted benefits information, customers can't know how some products work ­- let alone what to purchase. In today's complex and competitive world of employee benefits, new approaches are required to gain a unique business advantage.
Customer Benefits Analytics offers a state-­of-­the-­art analytics platform that provides in­-depth targeting and rich customer insights to better match customers to benefit products. The results? Improved participation rates and increased business growth. Marketing strategies are made easier with CBA's user­friendly dashboards that put in­depth customer insights and information at the fingertips of marketers, enrollment coordinators and sales professionals.
WHO WE ARE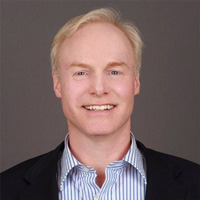 PATRICK TONER
Founder & CEO
Patrick is an experienced marketing executive and consultant who has led several successful business growth and product launch initiatives in insurance, health care, and information industries. His background is in applying new technologies and customer insights from data analytics to create strategies that result in sustainable competitive advantage. He has held previous leadership roles at both start-ups and established companies, including Metlife, Cigna, and LexisNexis.
CBA Solution Partners

Eko Infomatics Solutions Pvt Ltd
EKO  is a  global Analytics, Business Intelligence and Big Data consultancy and services organization which delivers  high-end analytics services and solutions across industries.  They bring experience and industry knowledge in verticals such as Banking and Insurance.

Allegro Business Intelligence
Allegro BI specializes in building reporting applications, dashboards, scorecards and analytical models. They have extensive experience integrating with enterprise applications.

LodeStar Research
Lodestar is an advisory services firm that helps clients create, manage, and utilize information and intelligence of all kinds to solve complex business problems. The firm's work has two goals: improve business performance and drive growth.